Dedicated to those that made Taterpatchradio what it is, but are no longer with us. Though they may be gone, they will be remembered.
William Robert "Bobby" Huff
Founder Of Taterpatchradio
Passed Away October 16, 2016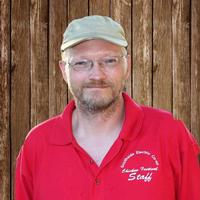 William Robert "Bobby" Huff, 48, The founder and creator of Taterpatchradio of Crewe, passed away, Sunday, October 16, 2016 after a brief illness. Surviving are his son, Steven Huff, a brother, R.C. Vick and an uncle William Kingery.
Bobby was a U.S. Air Force Veteran and a former member of the Crewe Volunteer Fire Dept. Bobby was employed with W.S.V.S. radio in Crewe, a job he enjoyed very much, he loved working on computers and was involved with amateur radio. Bobby was a good friend to many, and will be sadly missed.
Owner of Taterpatchradio, Owner of WPEX, DJ On Taterpatchradio
Passed Away February 3, 2021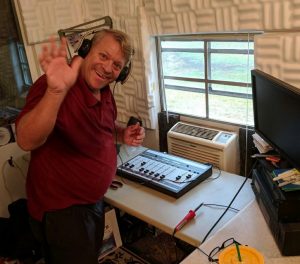 John Hart Owner of Taterpatchradio.  Passed away on February 2, 2021 at the age of 63. 
​John Hart had five children, Robert, Erica, Heather, Jenny, and Mathew.  Six grandchildren, Ava, Kaden, Aria, Ivy, Jack, and Atticus.  He is also survived by 3 Siblings, Tommy, Jane, and Judy.
​Known for his exploits with radio, John has been the person behind the microphone in most of the radio stations in South Side Virginia for the last 3 decades.
​He will be sorely Missed.